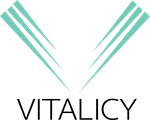 We believe that everyone - no matter their sex, ethnicity,age, budget or location
should be thrilled by health products.


COMPANY

We import and distribute exclusive dietary supplements products.
Our mission is to provide Thailand with the best of premium dietary supplements products
which are affordable yet don't compromise on taste or quality

REGULATION & LICENSES

Thailand is the fastest growing market for dietary supplements products in the world.
An ageing population, hectic lifespan and dietary imbalances hrs increased the need for use dietary supplements among Thai population.
Purchasing power in Thai families is growing, So the market of well being, sport activities, end personal care is exploding.
Dietary supplements are theosophist demand product in sport sector and in hospitals and clinics.
Any activity with such products is regulated by Thai FDA and products must be licensed before entertaining any kind of promotion / trials.


All our products are registered and licensed by the Food and Drug Administration of Thailand (FDA).